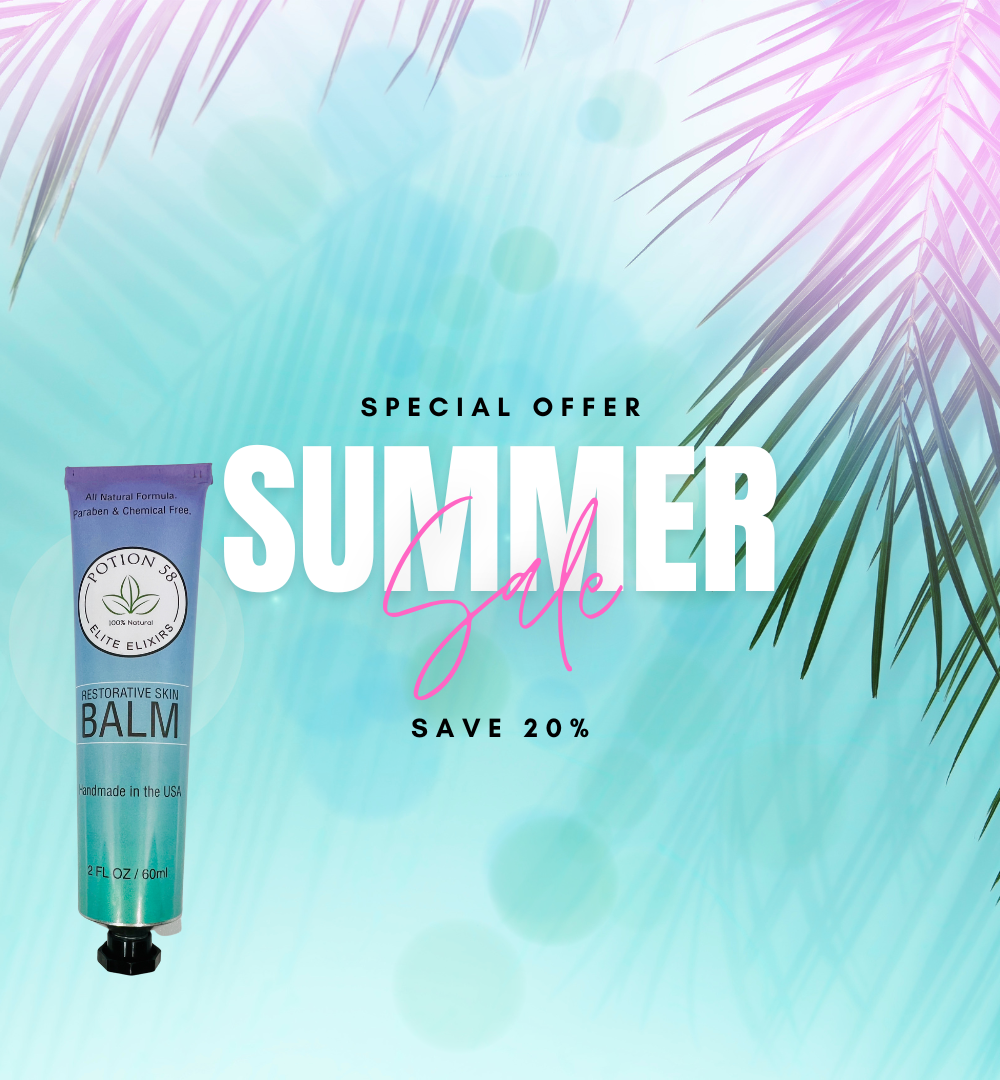 For All Your Skin Care Needs
Potion 58 is made by cold infusing Calendula, Chamomile and Lavender flowers with only the highest quality oils and butters to make the ultimate healing whipped balm.
Shop now
Simple Ingredients Powerful Results
Our Whipped Balm helps to soothe dry, irritated, chapped, chafed, overworked skin. Great for all ages!